Garden Terrace Apartments Receive Critical Tax Credit Award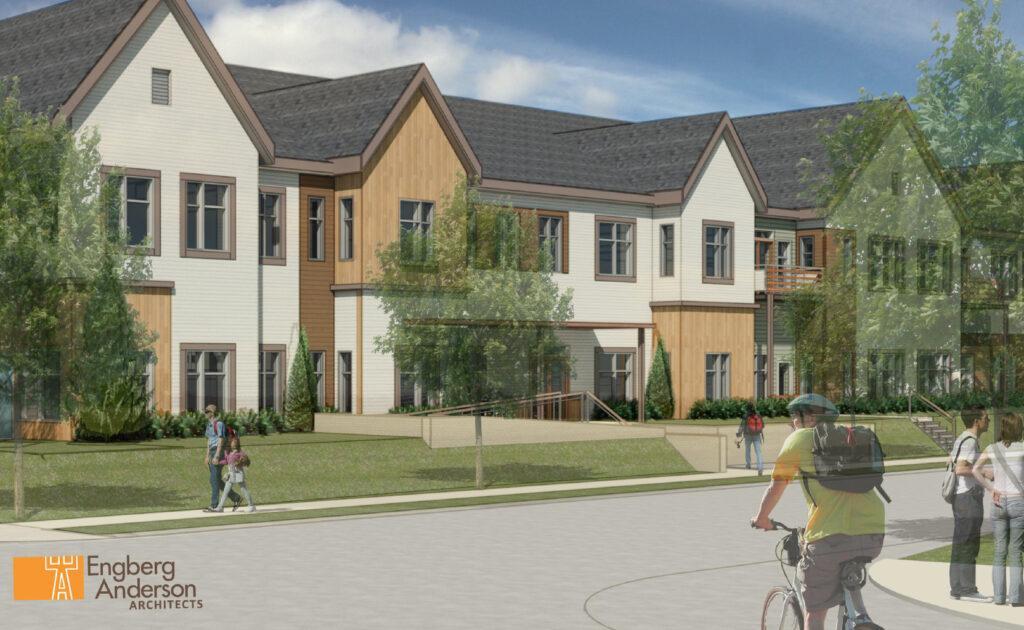 La Crosse's Garden Terrace Apartments moves forward with a tax credit allocation
A $683,000 Low Income Housing Tax Credit (LIHTC) allocation this month will jumpstart the Garden Terrace Apartments development in La Crosse.
"The LIHTC award was one of the most important financial catalysts to get this project moving forward," says Kristine Giornalista, Vice President of Real Estate Development for Impact Seven. "Additional financing applications are necessary, but with the backing of these key tax credits worth approximately $6.2 Million, those applications look much more promising."
The next steps include securing FHLB Affordable Housing Program funding and NeighborWorks America funds, among others. The City of La Crosse has already committed $550,000 in Community Development Block Grant funding and is donating 1.2 acres of land for the project. The Housing Authority of the City of La Crosse has also committed project-based rental assistance for 15 units.
ABOUT THE GARDEN TERRACE APARTMENTS
The Garden Terrace Apartments will be a multi-family development on La Crosse's near north side consisting of 50 apartments and a 2,000 square foot multi-purpose community center. Fifteen units will be reserved for households who are very low-income, are U.S. military veterans and homeless families.
The Garden Terrace will be enriched with services provided through referral partnerships with Couleecap, the Tomah VA Medical Center's HUD VASH program, and the Wisconsin Department of Veteran Affairs' Veteran Outreach and Recovery Program. Homeless households enrolled in comprehensive case management programs provided by these partners will have access to wrap-around services designed to support tenants in retaining housing and achieving personal goals.
The community facility will house the Kane Community Hub, a resource that will be open to Garden Terrace residents, the Kane Street Garden and the surrounding neighborhood. This space will feature a multi-purpose meeting space, a catering-style kitchen for activities such as nutritional classes and community meals, and on-site property management offices. The Kane Community Hub also will be a space for Impact Seven's referral and supportive services partners to have one-on-one client meetings, group sessions and other programming. Located adjacent to the Kane Street Community Garden, the Hub will foster interaction among the Hunger Task Force and the development's supportive service partners working with veterans and households transitioning out of homelessness.
← Go Back To The Blog Roll