EXODUS MACHINES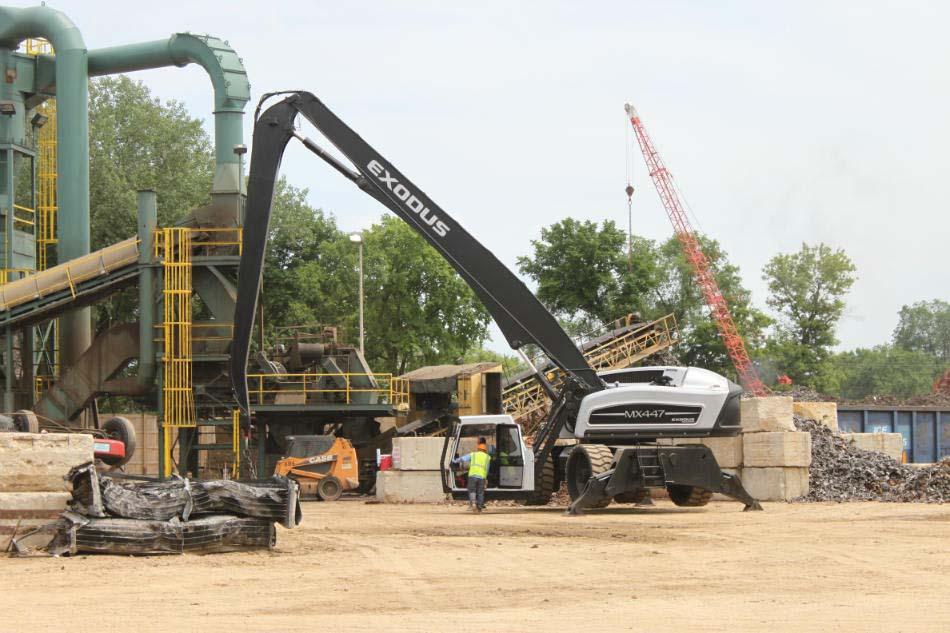 Exodus Machines— a major Superior area employer—produces wheeled material handlers for the scrap and recycling industry.
After introducing its first machine to the market in late 2009, Exodus formed an alliance in 2012 with Caterpillar by which Exodus products are branded as Caterpillar products. They are marked and distributed through Caterpillar's vast distribution network.
However, the agreement requires a major expansion by Exodus, requiring an increase in production from six machines per month to 32 and involving the acquisition of a 2.88 acre lot and completing a 60,000 square foot building addition. Exodus was unable to obtain financing for such a large expansion. This project would not have occurred without Impact Seven's investment and technical assistance needed to involve public funding sources and nontraditional financing opportunities.
Projections are for the addition of 206 new positions over the next five years and as many as 350 jobs over the next six to eight years, including jobs in welding, machining, assembly, engineering, purchasing, manufacturing, and management.
← Go Back To Highlights