FLAMBEAU RIVER PAPERS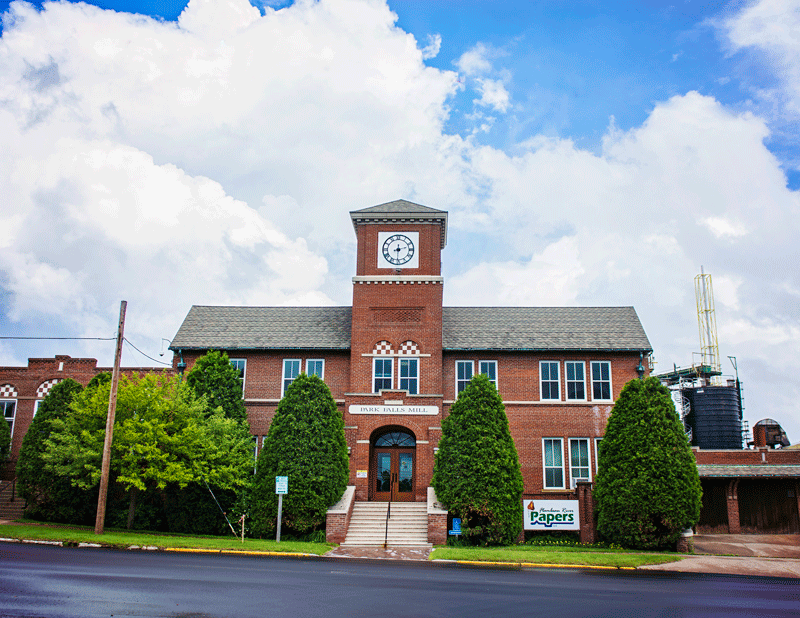 Competition, increasing energy costs, expensive sulfite processes, and aging equipment had taken their toll and the mill was shut down in March of 2006. Overnight, more than 10% of Park Falls' population was out of work with little prospect of finding employment in the immediate area. The loss of jobs created hardships for many, a shrinking economy, and life-threatening damage to many area businesses. The only thing that kept many people in the area was their deep roots to the community and their refusal to leave an area they loved.
There was little hope for the mill or the community, but five months later, through the efforts of the State of Wisconsin and a group of private investors, the mill was saved from auction and a plan to reopen it was created.
In 2009, upgrades to the 93-year-old rock towers, which blend water and gases into the acids that reduce wood fiber to paper pulp, were necessary to sustain production levels. Additional maintenance and efficiency upgrades were deemed necessary and FRP found themselves in need of $2.3 million. Impact Seven was approached by the Wisconsin Housing and Economic Development Authority and Wisconsin Governor Jim Doyle to bring a creative financing package to the table to make this upgrade a reality.
In 2014, in response to regulations and repair requirements, FRP was again in need of financial assistance for necessary boiler upgrades. A $1.5 million Impact Seven loan, funded from a New Markets Tax Credits allocation, helped to ensure FRP was able to keep operations running smoothly.
← Go Back To Highlights