INNER CITY ARTS MURAL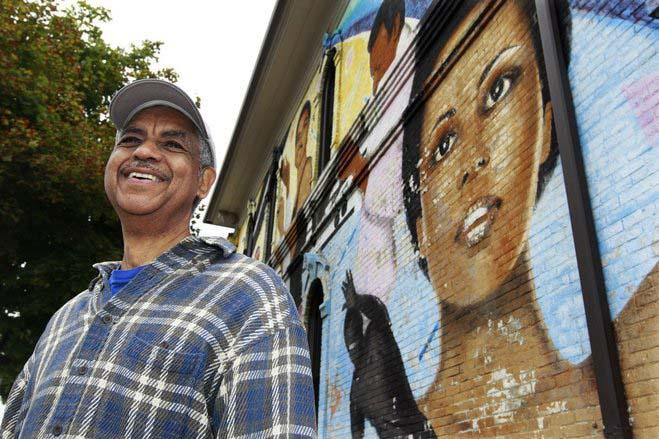 The iconic "Celebrate the Arts" mural, located on the west side of Impact Seven's Milwaukee office, was first commissioned in 1984. Muralist Reynaldo Hernandez worked alongside the youth of the Milwaukee Commando Project to paint what became one of the most recognizable murals in the City. The mural is a depiction of various art forms, including a jazz musician, a drummer, and dancers.
After years of wear, Impact Seven, one of the three owners of building, contacted the original artist in hopes of rehabilitating the once vibrant mural.
Supported by a grant from the National Equity Fund, Mr. Hernandez began work in the summer of 2015 and completed the mural in the fall. During the restoration process, many neighbors stopped to appreciate how the new paint brought new life to a community landmark.
Alongside the Friends of Bronzeville, Impact Seven held an unveiling ceremony in early 2016. Event attendees enjoyed art exhibitions and a drumming performance, and were encouraged to take part in an oral history project.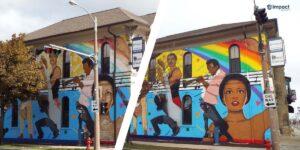 ← Go Back To Highlights