K&L PROP REPAIR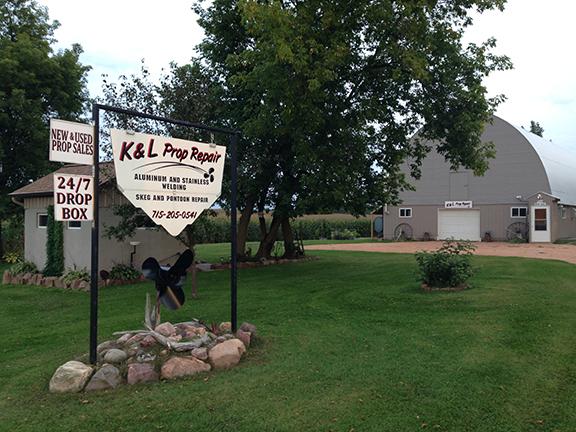 When Cowboy Prop Shop in Cameron, WI was looking to sell their inventory, equipment and customer list, Ken and LouAnn Soloman came to Impact Seven. The Solomans hoped to purchase the existing business assets and start their own shop, K&L Prop Repair out of their home shop just outside of Rice Lake.
A $36,000 micro-loan proved enough to make the Solomans dream of owning their own business come true in 2013. One of only two prop-repair shops in the area, Ken has focused on building relationships with area resorts and marines to help build a more extensive client base.
By 2016, the Solomans growing clientele facilitated the need to upgrade the shop's welding equipment. A smaller $6,000 micro-loan from Impact Seven was enough to purchase a new TIG welder and keep operations running smoothly.
← Go Back To Highlights