MITCHELL STREET MARKET LOFTS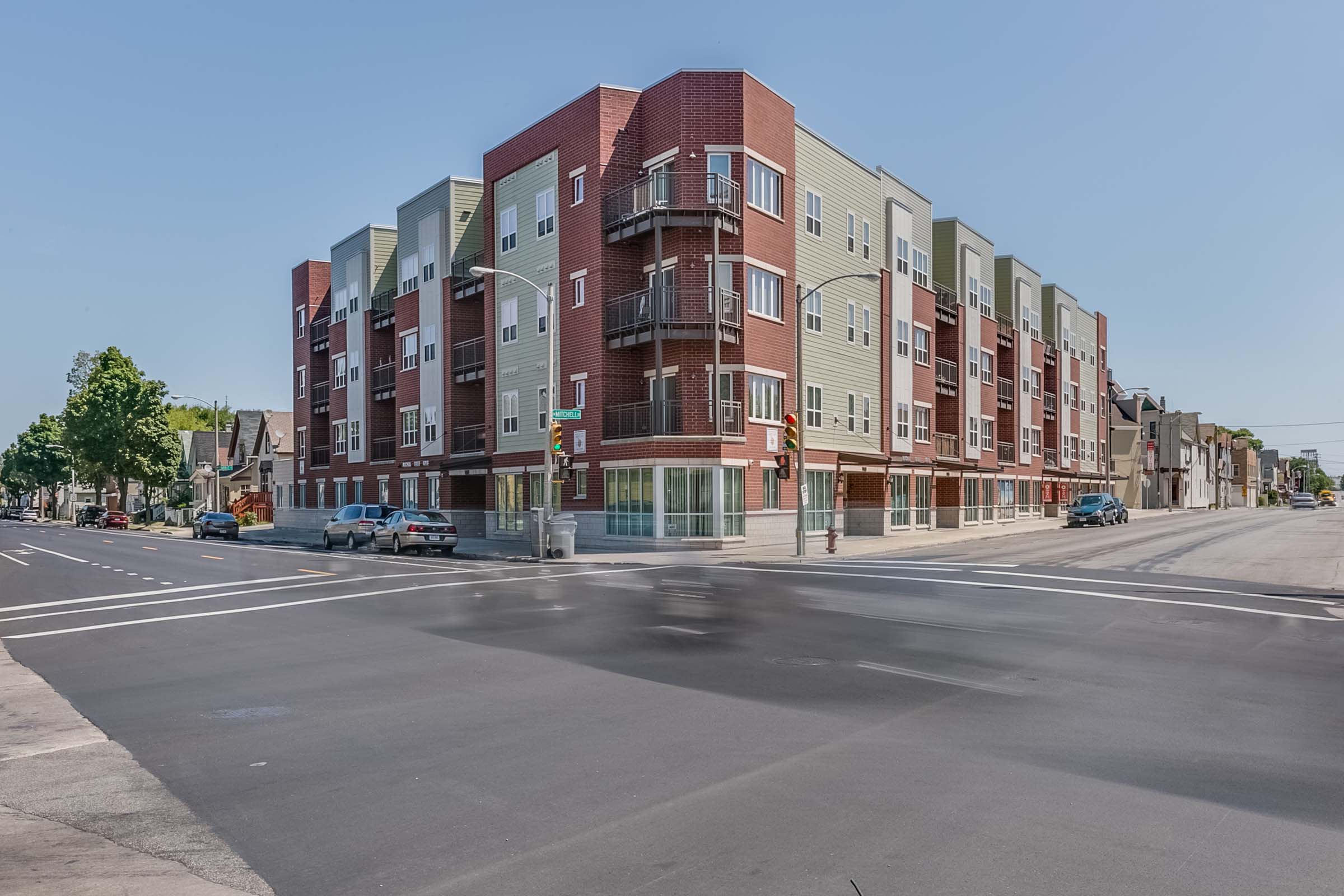 Located in the Muskego Way neighborhood and built on what was once a city-owned vacant brownfield lot, Mitchell Street Market Lofts is a new construction affordable housing development. This $6.1 million project resulted from a partnership between public and private entities including Impact Seven, Inc., AndersonWebb, LLC, Wisconsin Redevelopment, LLC, WHEDA, Federal Home Loan Bank, Metropolitan Milwaukee Sewerage District, City of Milwaukee, LISC Milwaukee, and Home Depot.
The 24 loft-style two- and three-bedroom units are available to families earning less than 60% of area median income. Amenities include a community room with an exercise area, a business center and free wireless internet, indoor parking, a playground, security cameras and key-card access, common outdoor deck, and a green roof. Each unit contains a dishwasher, garbage disposal, balcony, in-unit washer/dryer, central A/C and large interior storage units.
← Go Back To Highlights