PINE RIDGE ASSISTED LIVING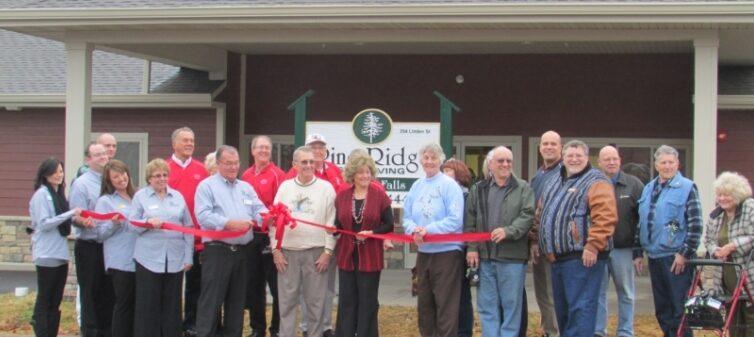 Pine Ridge Assisted Living provides 36 separate assisted living units of which 12 can be devoted to memory care. The project came to fruition after several years of investigation and study by Flambeau Hospital and Impact Seven. Once the need was determined, a search was made for an owner who would keep the residents' best interests in mind by providing quality amenities and service.
Fred and Sandy Miller were chosen to be the individual owners of the property after interviews and visits to their two other facilities, one in Wisconsin Rapids and the other in Colby, Wisconsin. Ground breaking for the project took place in the Spring of 2013 with occupancy starting in the Fall.
The nearly $2.5 million project was financed by Impact Seven using various funding sources including a pool of funds through the Office of Community Services Grant Program. Additional financial support came from Flambeau Hospital, which sold the property to Pine Ridge for less than half of the estimated investment carried by the Hospital.
Fred Miller, having been in the construction business for 37 years, acted as the general contractor for the project which was finished on time and on budget.
← Go Back To Highlights