CERMAK FRESH MARKET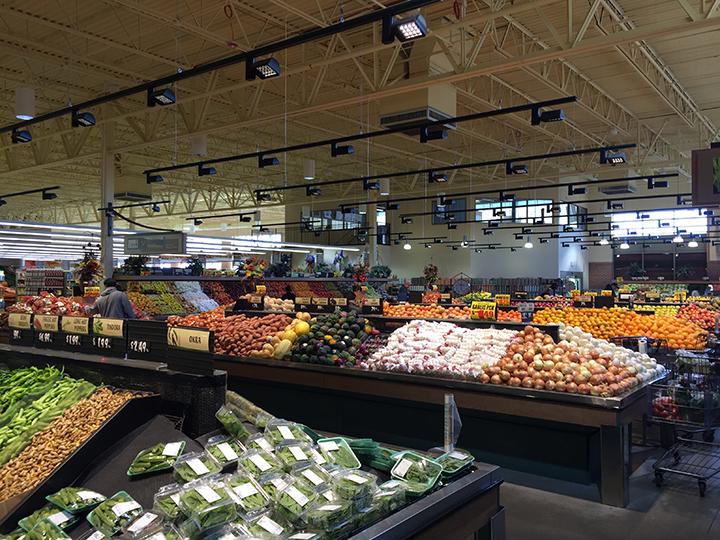 Cermak Fresh Market is a Chicago based supermarket chain that specifically caters to Hispanic and other ethnic communities. It boasts the best quality in hand-picked fresh produce, local and international groceries, superior meats from the Certified Angus Beef brand, a fresh fish selection, wholesome dairy, a fresh bakery and a large selection of both foreign and domestic beverages. With rapidly growing Hispanic population and immigrants from other regions, Cermak Fresh Market has grown to over 11 grocery stores. It has served millions of customers, and continues to expand throughout the Greater Chicago and Southeast Wisconsin areas. Besides the growing customer base and competitive prices, Cermak also attributes its success to its commitment to superior fresh foods and the utmost quality of customer service.
The Cermak Fresh Market was looking to expand into a new development, Freshwater Plaza. The development site is a brownfield, and is located adjacent to a "food desert." The multi-million dollar project required some creative gap financing to achieve full-funding, and a $500,000 unsecured Impact Seven loan was a catalyst. With 64% of low-income Milwaukee residents reporting inadequate access to healthy foods, Cermak Fresh Market will provide an underserved neighborhood with convenient access to affordable, healthy foods.
Beyond the benefits of a fresh-focused market, Cermak will also hire 75 FTE positions paying $10 per hour or more.
← Go Back To Highlights