Rice Lake, here we come!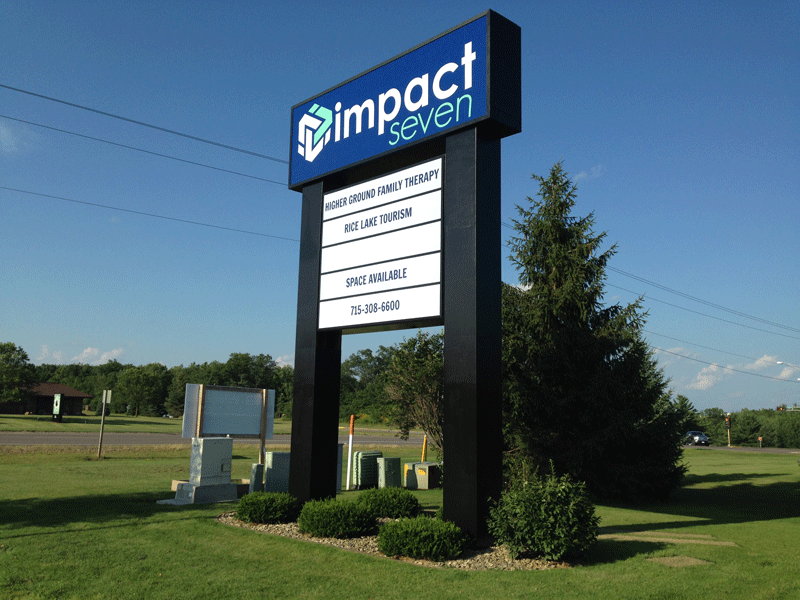 Since 1979, Impact Seven has helped communities across Wisconsin develop and grow, through a creative mix of business lending, real estate development and property management. Through these efforts, our own internal capacity has had to adapt and grow.
In 2000, we built our current headquarters in Almena, Wisconsin. Lovingly dubbed the "Log Castle" by our employees, the space has served us well over the last decade and a half. But as our real estate and lending portfolio grew to historically high levels, our staff grew along with them and soon the Almena building was beyond capacity.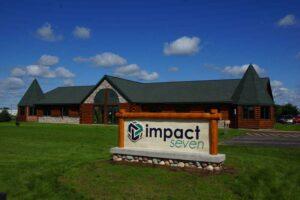 The Almena office will remain the home of Impact Seven's Property Management team. 
When looking at the possibility of opening another office in northwest Wisconsin, there seemed no better place than the City of Rice Lake. The largest city in Barron County, Rice Lake serves as a center for commerce, manufacturing, health and educational services…and soon, community development.
Late in 2015, a building on one of the main throughways became available and the decision was made to split our offices and move half of our staff into this new space, leaving the Property Management team to spread out into the full footprint of the Almena office. Just 20 miles apart, these two offices will provide the community with more and better ways to access information about Impact Seven's services and what we can offer the region.
Beyond housing Impact Seven staff, the lower-level offices will be available to the Rice Lake community for lease, helping to make this split fiscally viable for the company as a whole. Already, two spaces have been leased.
This week, signage is going up around the building. The interior of the space will stay much the same for the near term until the team is able to settle into the building and decide on how best to renovate it to suit our needs.
Staff will begin working at the Rice Lake office as early as Monday, July 25th.
We are looking forward to being a bigger part of, and a stronger voice for community development in northwest Wisconsin and beyond. This space offers us the opportunity to reintroduce ourselves to the greater public in a way that will better share the scope of services we offer as a catalyst for community development.
← Go Back To The Blog Roll