Wilmarth Mansion Grand Reopening Scheduled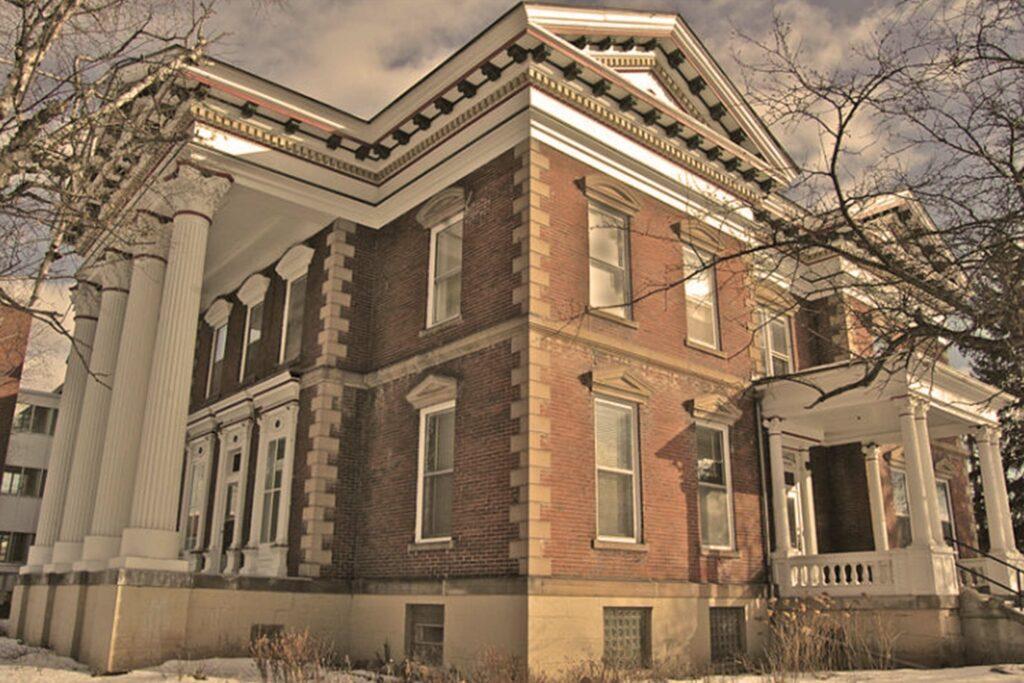 The iconic estate sees new life as an event center and offices
JAN 14, 2015 – Ashland, WI – Impact Seven, Inc. will be hosting a grand opening reception for the Wilmarth Mansion Historic Event Spaces on Jan. 28. The event is open to the public and will include music, free appetizers and refreshments from 4 p.m. to 6 p.m., and formal remarks at 5 p.m. Speakers include Ashland Mayor Deb Lewis and Impact Seven CEO Brett Gerber.
Built in the mid 1880's by one of Ashland's most storied businessmen, this grand residence remains a beacon of Ashland's 19th century economic boom. Over its 130-year history, the Mansion has been home to the Ashland General Hospital, Trinity Lutheran Hospital and the Ashland Historical Society. Impact Seven acquired the property in 1997 and began the historic rehabilitation.
Impact Seven is excited to breathe new life into this Ashland Landmark, now officially recognized as one of the Nation's historic places worthy of preservation. In 2016, the Wilmarth Mansion will again open its doors to the City of Ashland as an historic event venue on the first level, fully restored to its original grandeur. The balance of the building has been repurposed as professional offices. For rental information, please see wilmarthmansion.com.
Join Impact Seven on Jan. 28 for an evening commemorating the historic past and celebrating the exciting future for the iconic Wilmarth Mansion.
Impact Seven is a nonprofit Community Development Financial Institution (CDFI) that was established in 1970 in rural northwestern Wisconsin. It builds capacity in underserved communities throughout the state and beyond, and provides innovative, socially-motivated investments and services. Impact Seven's commercial and residential real estate projects revitalize distressed communities through cross-sector partnerships and local involvement.
← Go Back To The Blog Roll